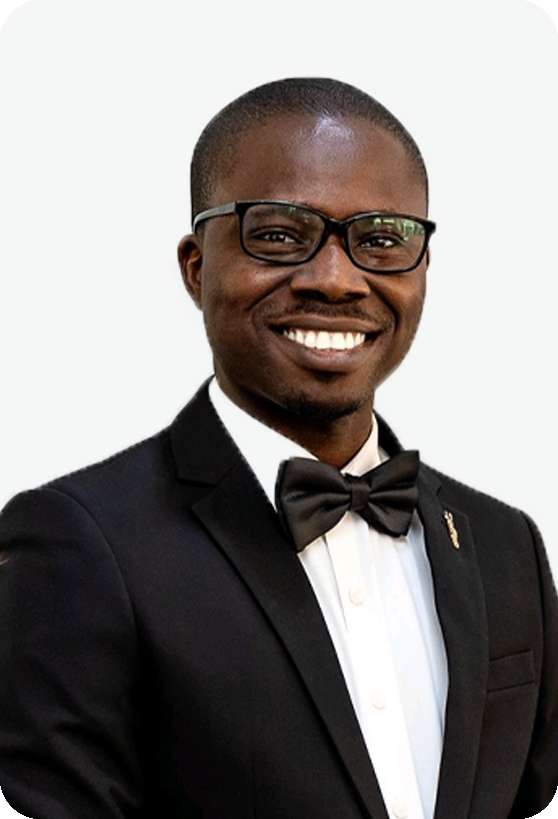 Oluwafemi Biobaku has a passion for people, corporate values, diversity, and inclusion. He derives so much satisfaction from fostering a workplace where each and every employee is rewarded, and recognized for excellent contributions and performances. He drives capacity building at RSNL for developing and strengthening the skills, abilities, processes, and resources
needed by our people through our leadership and career planning programs.
Oluwafemi joined RSNL in January 2023 with over a decade of HR experience in Fast-Moving Consumer Goods, Tech, Insurance and FinTech industry. He began his career as a Research Assistant, IT Support Manager, Bancassurance Data Team Lead. From 2012, Oluwafemi has held various HR roles across different industry sectors and organizations, helping organizations and teams to utilize people's strategies to achieve business success.
Oluwafemi joined RSNL in 2023 as Head, Human Resources and focused on making RSNL a great place to work by providing our 2,300+ direct and indirect employees across different states in Nigeria with the resources they need to serve our consumers better every day.
Oluwafemi has a degree in Biochemistry, an MBA in Human Resources, Associate Member of the Chartered Institute of Personnel Management of Nigeria CIPMN, a member of the Society for Human Resources Management SHRM, SHRM certified professional, and a certified HR Business Professional.
Oluwafemi Biobaku, Head Human Resources