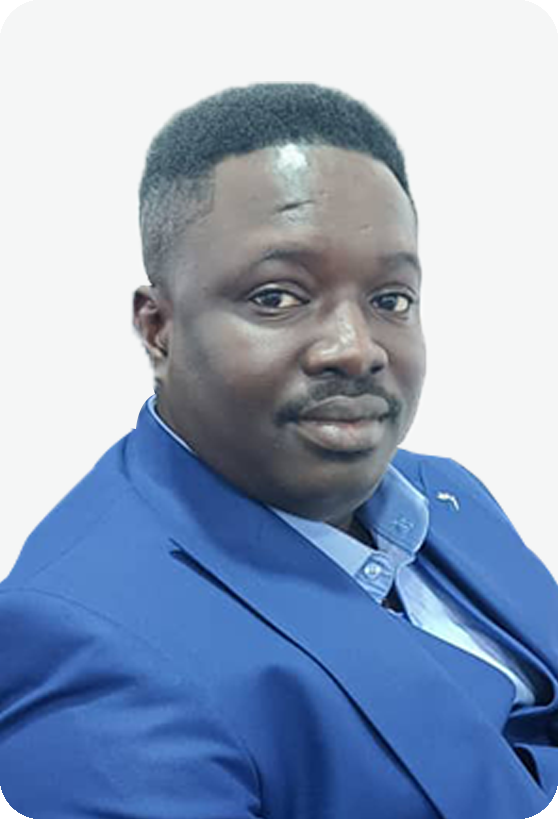 Isaac Arokoyo is a seasoned Risk, Finance, and Investment professional. His area of knowledge includes Policy and Procedure development, Risk Management (Financial, Investment, IT, and Operational Risks), Corporate Finance, Treasury Management, Asset and Liability Management, Strategy and Corporate Planning, Investor Relations, Financial Reporting/Management accounting, and Project Management. He is a certified Risk Manager of ISO 31000, a lead implementer of ISO 22301 BCMS (Business Continuity Management Systems), ISO 27001 ISMS and Lead auditor of ISO 27001 ISMS (Information Security Management Systems). He is a member and exam candidate of the CFA Institute (Global and Nigerian Society) and an affiliate member of the Global Association of Risk Professionals. He holds a master's degree in finance and a Bachelor of Technology degree in Management Technology (Project). He is also a senior supernumerary police officer of the Nigerian Police Force.
Prior to joining Retail Supermarkets Nigeria Limited, he worked with two tier-1 banks and two leading insurance companies with a remarkable track record within the financial services space. While in the insurance industry, he worked in different capacities cut across risk management, finance, accounting, corporate strategy, and asset/wealth management, most importantly being a member of the assets & liabilities and technical/risk committees at different times, a member of the enterprise risk management team saddled with the responsibility of managing responses to incidents that could impact business continuity. A key achievement was being able to coordinate responses to the COVID-19 pandemic and ensuring that business continued seamlessly during the lockdown.
He is the Risk & Compliance Manager at Retail Supermarkets Nigeria Limited, saddled with the responsibility of ensuring business continuity, business control, loss prevention, Internal control, and compliance monitoring, managing information and physical security, risk monitoring, communicating, and helping to propagate a sound risk culture across the enterprise.
Isaac Arokoyo, Risk & Compliance Manager