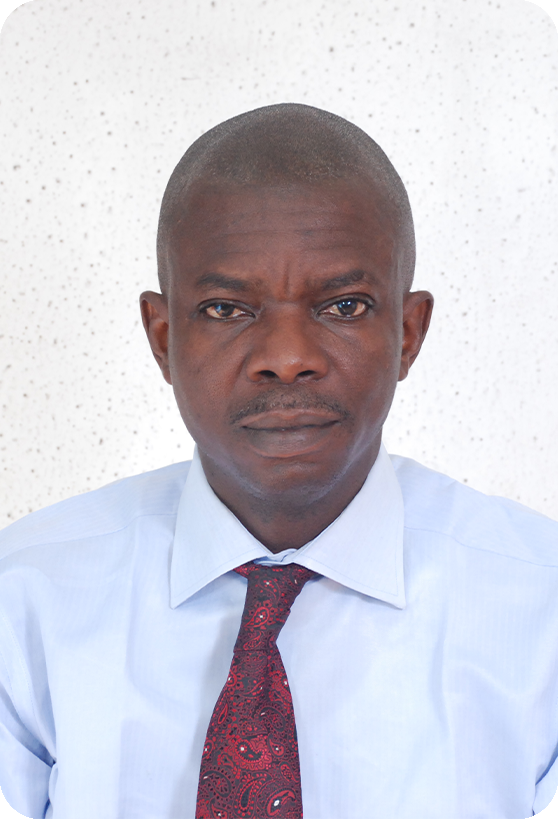 Francis Odukuye is a highly accomplished IT professional who holds a Bachelor of Science degree in Computer Science from the University of Benin and a Master of Science degree in Computer Information Engineering (with Distinction) from Robert Gordon University, Aberdeen, courtesy of a PTDF scholarship. With an impressive international background spanning various industries, Mr. Odukuye has acquired extensive expertise in fields such as Software Development, Oil and Gas, international organizations in Austria and Senegal, Medicare in the United Kingdom, Banking, and Agri-tech in Nigeria.
Mr. Odukuye began his career as a software developer and played a pivotal role in the successful development of Future Bank, a Core Banking Application (CBA) deployed across 20 bank branches and the Central Bank of Nigeria. Subsequently, he joined Shell Nigeria Exploration and Production Company (SNEPCo), where he managed the Geoscience Data Centre. He also briefly served at the United Nations Office on Drugs and Crime (UNODC) in Vienna, Austria, where he contributed to the deployment of the International Drug Control System, responsible for monitoring illicit drug production, export, and consumption by UN member states.
Additionally, Mr. Odukuye served as a developer at the West Dorset County Hospital in Dorchester, UK, before returning to Nigeria to assume the role of Deputy Manager at the United Bank for Africa (UBA). During his tenure at UBA, he successfully implemented an Enterprise Anti-Money Laundering System for Nigeria and 15 African countries, along with other significant software projects, including the Reuters Kondor+ Trading System for UBA Capital.
In his role as an ICT Consultant at the Inter-Governmental Action Group Against Money Laundering in West Africa (GIABA) in Dakar, Senegal, Mr. Odukuye oversaw all ICT infrastructure and provided technical assistance to ECOWAS member states. He also supported the ECOWAS SAP implementation team.
Upon his return to Nigeria, Francis Odukuye assumed key positions in the Agritech sector, including Head of Technology at Agromall Discovery and Extension Limited and Director at Tellerium Technologies. In these capacities, he spearheaded the design and development of a comprehensive digital Agric platform, encompassing both web and mobile applications, facilitating the enrolment and management of 1.3 million farmers across all 36 states of Nigeria and the Federal Capital Territory.
Francis Odukuye, Chief Technology Officer